Entrepreneurs, business leaders and professionals were part of BA to to World, the event that brings them together year after year to connect them with leaders of the business ecosystem and encourage them to take their ideas and businesses to the world.
The event began with Horacio Rodríguez Larreta, Head of Government of the City of Buenos Aires and Mateo Salvatto, co-founder of Asteroid and creator of the Háblalo App, who talked about the talent of the City of Buenos Aires and technology as a sector with local development and international vision.
The first panel was led by local business leaders and fintech industry experts such as Paula Arregui, senior VP and COO of Mercado Pago, Pierpaolo Barbieri, founder of Ualá, and Sebastián Serrano, co-founder and CEO of Ripio, who debated on the new digital economy, the changes that were accelerated by the quarantine and the opportunities on a global scale that they project for the sector in the post-pandemic scenario.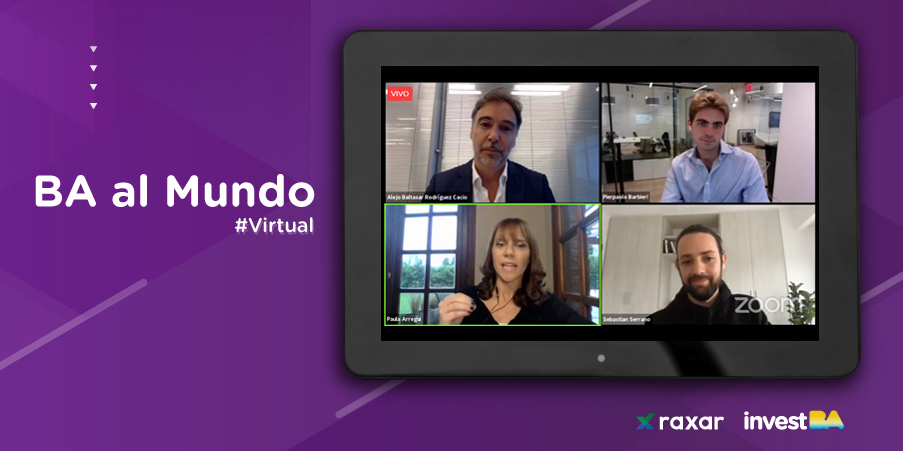 The second panel included Candelaria Chicote, Career Development Manager at Acámica, Melani Machinea, Academic Director of the MBA and Executive MBA programs at Torcuato Di Tella University, and Liesl Isler, Director of Business Development at SheWorks!, who analyzed the main attributes of talent in the world to come and provided their vision on how to prepare today for the global business of tomorrow.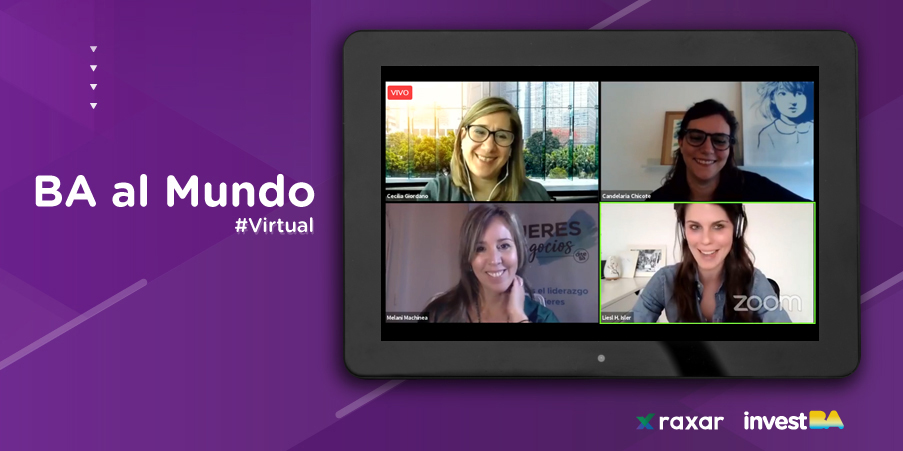 Speakers from leading companies were present at the event, such as Eduardo Bastitta, co-founder and CEO of Plaza Logística, who contributed his experience with the explosion of e-commerce and the opportunities of logistics in quarantine; Máximo Cavazzani, founder and CEO of etermax, who gave his insight on how he experienced the growth of the video game sector in the context of COVID-19; and finally, Carlos San Martin, founder of Raxar, who presented the latest trends in events and virtual proposals in the digital age.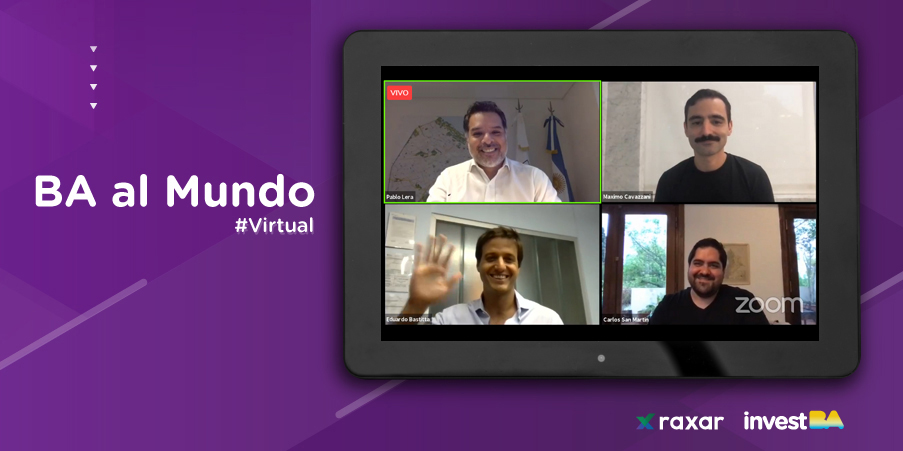 In this ninth edition of BA to the World, the closing was in charge of the Minister of Economic Development and Production, José Luis Giusti, the Secretary General and International Relations, Fernando Straface, and the Minister of Education, Soledad Acuña, who shared a few words on the potential of Buenos Aires talent, the productive development of the City and the international positioning of Buenos Aires.
Relive the event live by clicking here.
For more information or any questions, reach us at investba@buenosaires.gob.ar.