In the framework of BA al Mundo and with the main experts in the industry, we discussed the projections for the fintech ecosystem in the post-pandemic scenario. Do you want to know what is expected for the sector and what are the opportunities for the future? We'll tell you everything in this article.
Three key players of the fintech ecosystem participated in our annual event, BA al Mundo, to discuss the new digital economy and the changes that came to the sector with the quarantine.
They are Paula Arregui (senior VP and COO of Mercado Pago), Pierpaolo Barbieri (founder of Ualá) and Sebastián Serrano (co-founder and CEO of Ripio): the leaders behind three local companies that today are expanding in the region and exporting trends to the rest of the world.
What are the future opportunities for the sector?
"The forward-looking opportunity for those of us in the fintech industry is to realize that the pandemic did not create a fad, but rather created a new normal. And behind this new normal, the digital financial world has an enormous growth opportunity" says Paula to highlight the digital genesis that characterizes Mercado Pago and the possibilities of the fintech ecosystem in the post-pandemic scenario.
"In this time of pandemic we went from 180 employees to more than 500. We have remote people of 11 different nationalities in the team" says Pierpaolo in relation to Ualá, which plans to add 200 more employees before the end of the year. "There is a lot of space to innovate from Buenos Aires to the world. We see that the opportunity of the future of finance is digital. The cultural change means that we do not go back" adds the founder of Ualá, highlighting how the company seeks to contribute to an open, interoperable and inclusive ecosystem that offers the possibility of digitally transacting to everyone.
"Crypto as a form of money is something new that requires trust, and trust is built with time. We are at a time when everything is digitized, we are the expression of that transformation. You have to be encouraged to grow" adds Sebastián, mentioning how fintech companies can encourage more people to participate in the formal economy, also finding alternatives to grow their businesses.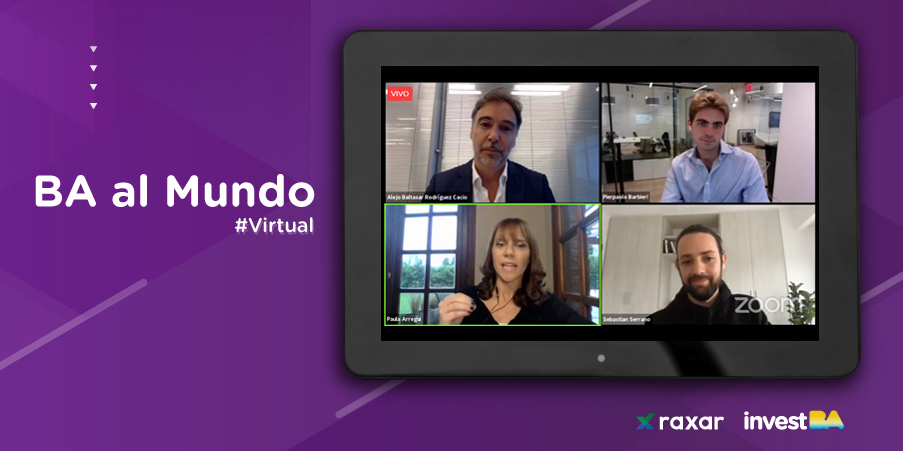 Internationalization
In the framework of BA al Mundo, Paula, Pierpaolo and Sebastián talked about the keys behind the regional expansion of their companies. How did Mercado Libre / Mercado Pago become one of the most important players in all Latin American countries? What motivated Ualá to internationalize the company? How to think about a global business like the one Ripio is building? Learn the answers to these questions and much more by watching the entire talk. Click here!