In the framework of BA al Mundo and together with spokespersons from leading companies, we talked about three sectors that thrived in the context of a pandemic. Learn about the formula for success and the main learnings in this article!
Eduardo Bastitta (co-founder and CEO of Plaza Logística), Máximo Cavazzani (founder and CEO of etermax) and Carlos San Martín (founder of Raxar) starred in the last panel of the ninth edition of BA al Mundo, where they discussed the transformation of logistics, video games and technology before the arrival of COVID-19. How were these three sectors boosted and what are the keys behind this growth?
"We are experiencing a revolution that took longer than we thought but that finally arrived and was strengthened by the pandemic. Logistics is like the hidden giant. And for the first time in history, he comes out from behind the scenes because he begins to make contact with the client or the final consumer" Eduardo mentions while highlighting the enormous opportunity that e-commerce in general and logistics in particular is generating. "We must take dimension of what we are beginning to live. Logistics will generate the creation of around 80,000 jobs in Buenos Aires alone" adds the entrepreneur and co-founder of Plaza Logística, which is a national leader in the sector.
"At this time, people had more leisure and games occupied that place of entertainment. Before the pandemic, we decided to launch 6 games and finally we launched 8. We had usage peaks of up to 5 times around the world" says Máximo in relation to the etermax experience. In addition, it contributes: "Technology that would have taken years to be incorporated was used and that allows companies and the technology industry to advance by leaps and bounds today."
For his part, Carlos expresses: "We aim at the new need for companies to arrive in a different way, combining audiovisual pieces with data analysis to be able to generate the best service and not discontinue the events and fairs that were previously held in person". Virtual meetings and technological solutions were promoted like never before, the spokesperson mentions, adding "the important thing is to understand the market as quickly as possible and to have that entrepreneurial and ambitious spirit."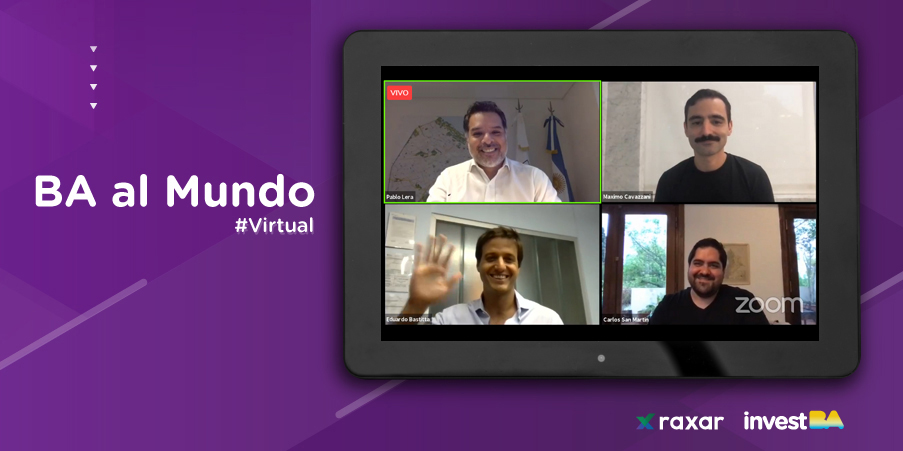 How to go out into the world?
Within the framework of BA al Mundo, these three references tell us how they created a company that revolutionized the market, how a global expansion is planned and what are the keys to undertake in a big way and cross borders. Learn the answers to these questions and much more by reliving the entire talk. Click here!